INNOVATORS IN AVIATION HEALTH AND OXYGEN
aithre
Integrated technology for seamless biometric monitoring and oxygen delivery in private aviation.
QUICK OVERVIEW
OUR TECHNOLOGY
SMART OXYGEN
1-6 PLACE PORTABLE AND BUILT-IN WITH ON-DEMAND MICRO BURST TECHNOLOGY & BIOMETRIC CONTROL
OXIMETRY
WEARABLE OXIMETERS FOR 1-6 PLACE WITH AVIONICS AND iOS INTEGRATION FOR CONTINUOUS MONITORING
CARBON MONOXIDE
PORTABLE, INSTALLED, AND CERTIFIED OPTIONS WITH iOS AND AVIONICS INTEGRATION OPTIONS
CARBON FIBER BOTTLES
FIXED AND ADJUSTABLE ULTRA COMPACT HANDHELD BOTTLES FOR PERSONAL USE
SMART OXYGEN SYSTEMS
AITHRE AVI
PORTABLE OXYGEN
AITHRE OXYGEN
CARBON MONOXIDE, OAT, DEWPOINT, AND MORE
AITHRE SENSORS
again with my Aithre C0 detector, it dispelled any doubt about what was going on and I believe saved my hide twice!
Had a couple of first-generation EX 3.0 CO detectors start acting up a little, way beyond the warranty period (by a year or more). Sent me 2 new units with the latest hardware/software. Great company and great products!
Simple to connect and the app has lots of excellent information in real time graphing. Makes me feel much safer flying with my family.
They pressurized the exhaust and all checked out. He went up and grabbed the plane and got as far as FFC when he had another CO alarm. The plan was to fly to next airport with the gear down (8 miles) so he could leave it at mx & get a ride home. On departure the #4 cylinder head separated from the barrel and had a partial engine failure.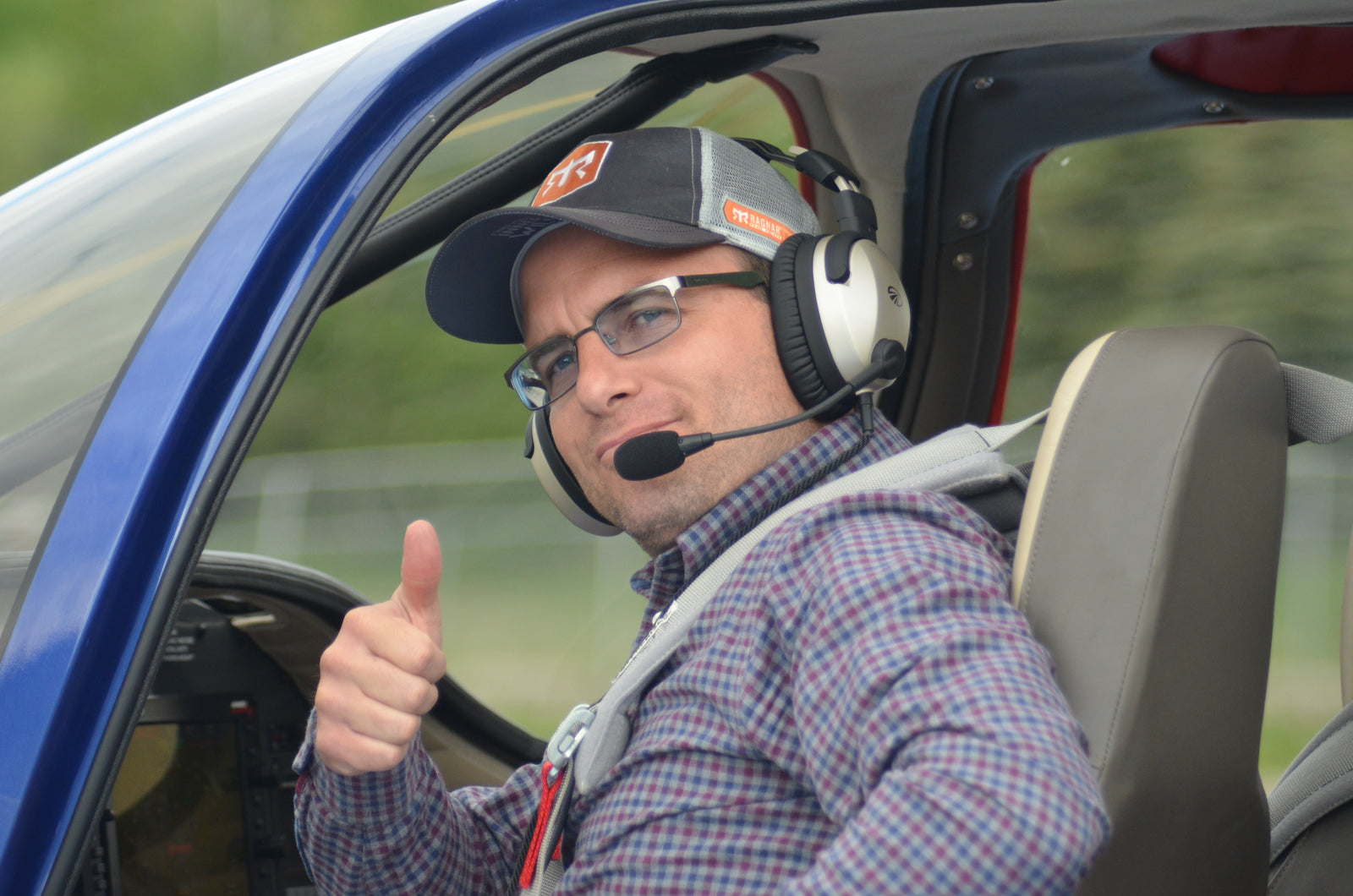 FOUNDER
Jim and his family run out of oxygen at 17-18k MSL density altitude on way home from AirVenture 2016 in his newly built RV-10. Not being able to monitor the safety of the family, and being in danger without a single warning, inspired the founding of Aithre.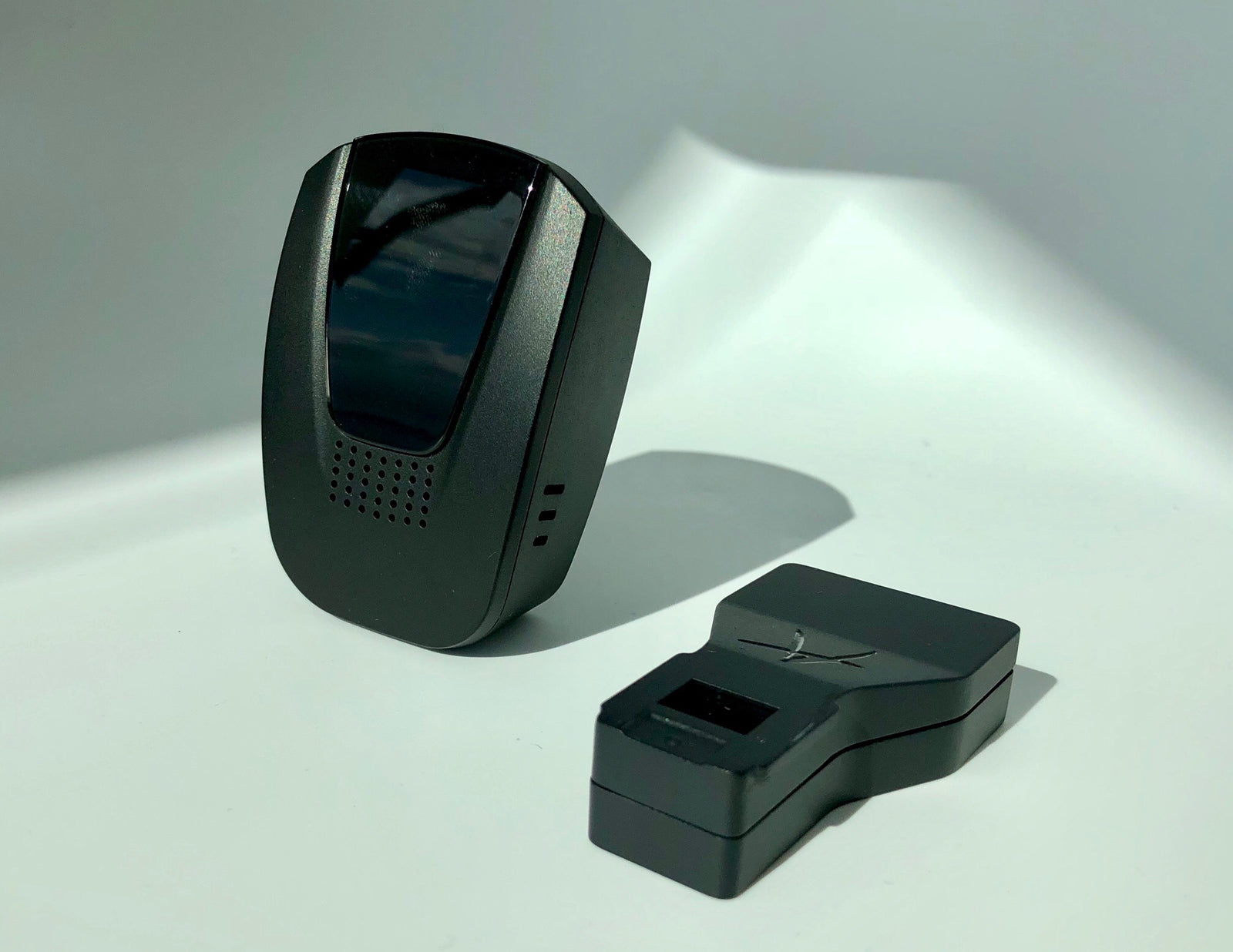 FIRST PRODUCT LAUNCHED
Aithre debuts the first portable CO detector with iOS app support through Sporty's, with John Zimmerman taking a chance on our story.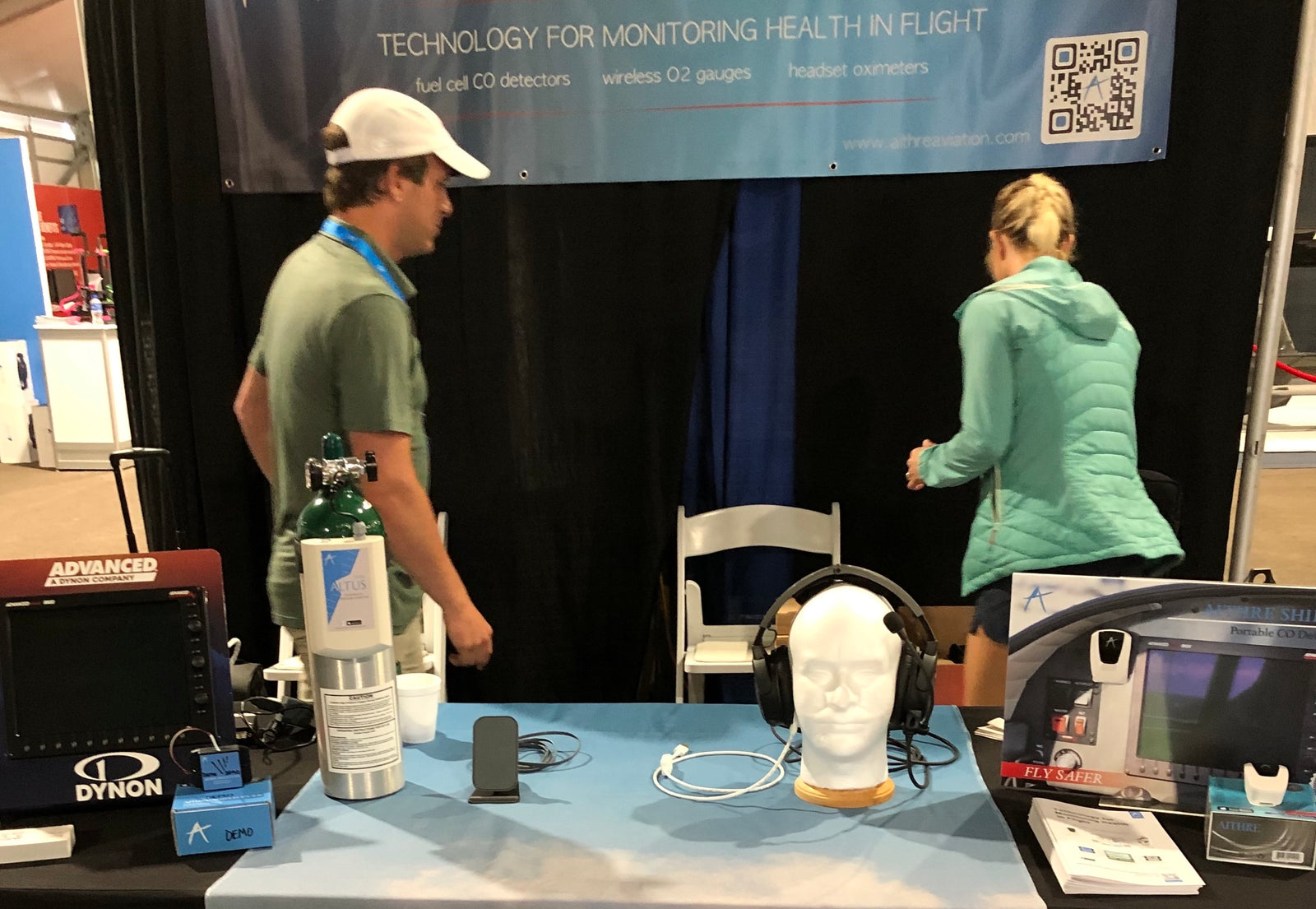 AITHRE DEBUTS AT INNOVATION SHOWCASE
Aithre wins a spot at the AirVenture 2019 Innovation Showcase as our first trade show and we bring working prototypes for our wireless panel integrated biometrics.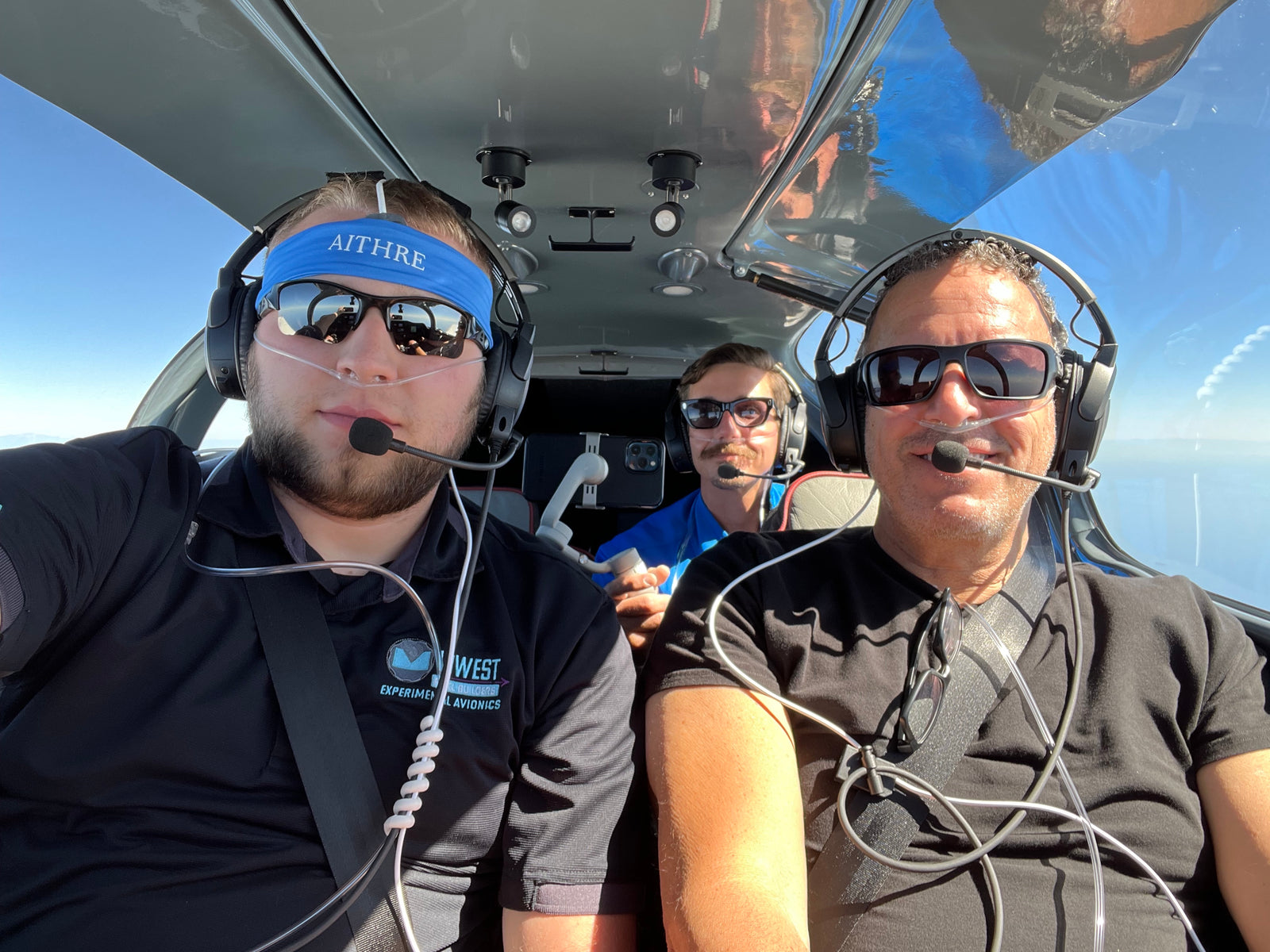 FIRST INTEGRATED OXYGEN SYSTEMS INSTALLED
Midwest Panel Builders and Sling Aircraft start a revolution by putting Aithre smart oxygen systems in virtually every new Sling TSi aircraft.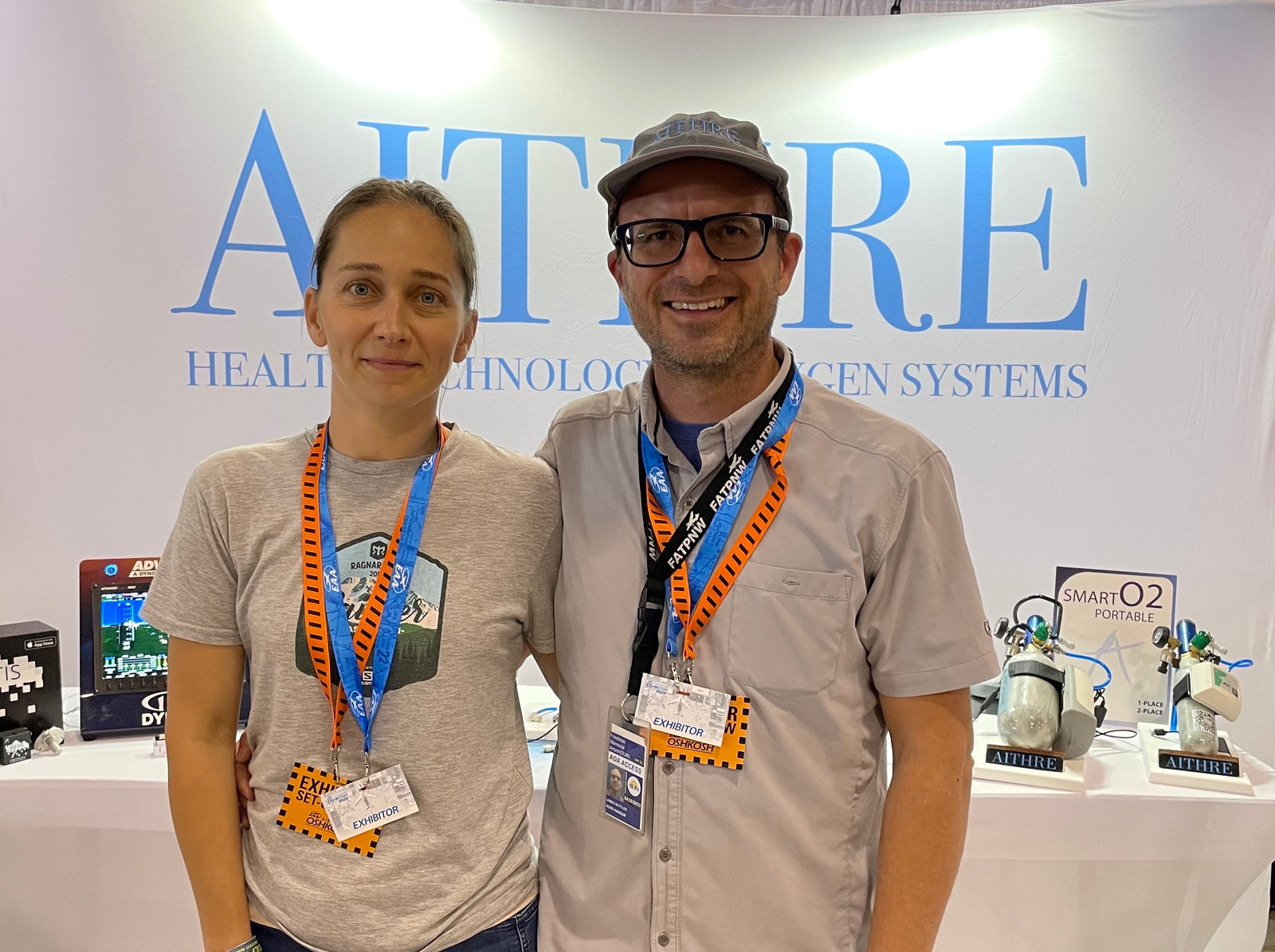 PRODUCT OF THE YEAR
Aithre bests top companies by winning the Aviation Consumer Product of the Year Award for our integrated biometric controlled oxygen systems.